20+ Gifts For Breastfeeding Moms for Every Budget
20+ Gifts For Breastfeeding Moms for Every Budget
Information about 20+ Gifts For Breastfeeding Moms for Every Budget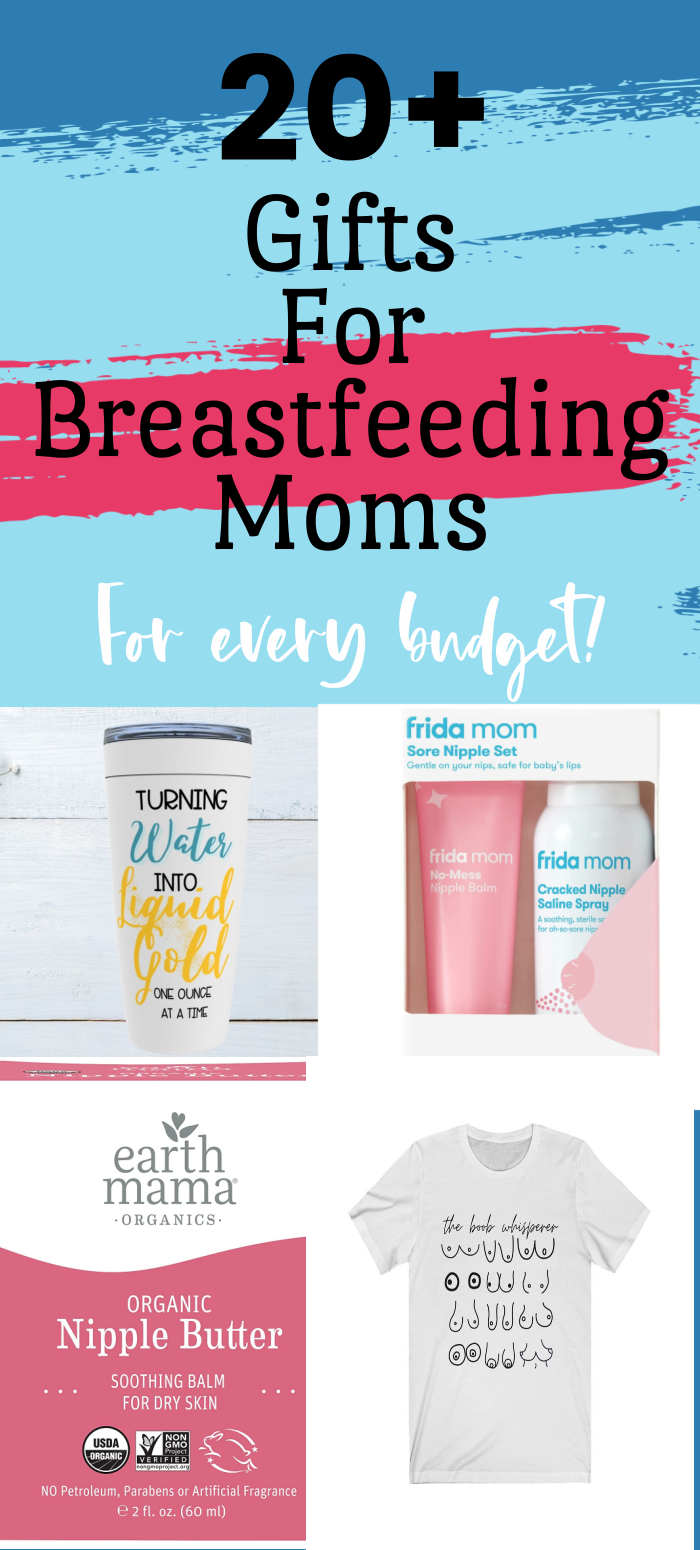 Do you have a loved one who is breastfeeding and looking for some gifts? Moms of course need plenty of rest and relaxation, but they also deserve to be pampered every once in a while. If you're not sure what to get them, here are some ideas for gifts for breastfeeding moms.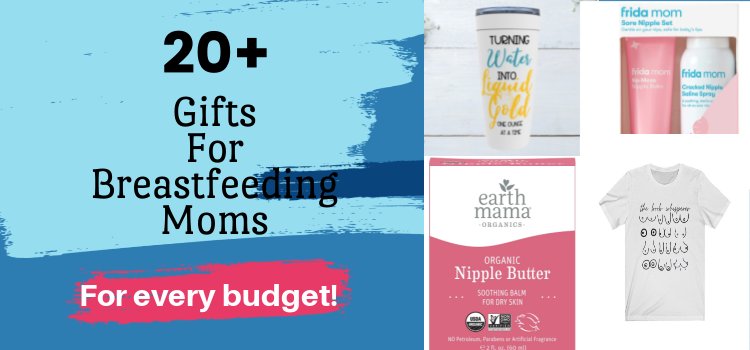 Occasionally it can be difficult to find the perfect gift that shows your loved ones how much you care about their needs. The right gift will show your loved ones just how much they mean to you!
Mothers who breastfeed their children often face a lot of obstacles and can be left feeling stressed out and isolated. One way to help is by getting them the right gifts to make their lives easier. In this blog post, we will give you some ideas for great gifts that breastfeeding mothers will love!
How to choose a gift for breastfeeding moms
Choosing a gift for someone can be a daunting task. You want to pick something they'll love but there are a lot of factors to consider.
Including cost, sentimental value, or practicality.
If you are wanting to pick a gift for a breastfeeding mom there are tons of options out there. Hopefully, you know a little bit about the person you are shopping for and you can determine what you think they'll like.
Whether it is a Christmas or Birthday gift or just a present just to remind them they care- there are tons of thoughtful gifts that breastfeeding mothers would love to have!
Breastfeeding Basket
I have put together a few of these, and they are a big hit! You could take some of the items from our list below or from this blog post and create one for the breastfeeding mama you are purchasing it for!
Give the Gift of Education
If you are shopping for a mom-to-be or a new breastfeeding mama, why not give the gift of a breastfeeding class? It was one of the best things she can get to help with a successful breastfeeding relationship. We offer various online breastfeeding classes – as well as The Breastfeeding Mama VIP Club – which would be fantastic to give as a gift. If you buy one of my courses or the membership, just email me, and I'll provide you with a certificate for your loved one with the redemption information!
Meal Plans
Many breastfeeding moms are looking to eat healthier and feel better – our 28-day Breastfeeding Meal Plan includes lots of great recipes, shopping lists, as well as some other great freebies. You can buy it here.
Gifts For Breastfeeding Moms
20+ Gifts For Breastfeeding Moms
If there's one thing that breastfeeding does, it makes you thirsty. This is the perfect tumbler for keeping her water cold and reminding her that she's making liquid gold!
Also available in blue! This is a great way to write your social feelings about your baby – great to do while breastfeeding!
Enjoy your favorite hot drink in this fun and clever mug!
This is a fun nursing cover made of high-quality material.
One of our most popular designs on a large accessory bag – perfect for pump and breastfeeding supplies!
We sell all of these stickers in our Etsy shop on an individual basis, but this sticker pack is a fantastic option for a gift!
So many breastfeeding mamas shop while breastfeeding – an Amazon gift card would be appreciated by all 🙂
I love this keychain! So clever and cute.
Perfect for celebrating your pumping journey!
So pretty! This would be so amazing for a lactation room.
It can be hard work to find attractive and flattering nursing clothes. This shirt is so pretty!
So perfect for your nursery or feeding station!
This is my very favorite brand of nipple cream!
How beautiful is this necklace?!
We love a good pair of nursing friendly jammies – these are perfect for use in pregnancy through your breastfeeding journey. They are so, so soft!
This is another great breastfeeding sticker that has been very popular among breastfeeding mamas!
We don't know about you, but we are big fans of comfy breastfeeding. These joggers are amazing!
Beautiful acrylic keychain!
This is a great gift for a pumping mama looking for a little more privacy.
Super simple but cute way to help a mama remember what side to start nursing on.
We are big fans of saline soaks for sore and damaged nipples – this kit – which also includes a nipple balm – is a great idea for any new mom
We love this lactation massager – it has an added heating component which makes it even more effective.
This is a great journal to write down small moments about your first year with your baby. It would be great for breastfeeding.
Clean Simple Eats is my FAVORITE place for protein powder (so many great flavors), collagen, berry mixes, and more. Get her a couple protein powders to keep her energy up or maybe even a subscription to their app so she always has lots of easy meal ideas!
This is such a special way to commemorate your breastfeeding journey. It's super simple to make your own breast milk jewelry using this kit from Lackto. use code TBM1 for 20% off.
These silicone breast milk bags are super high-quality and great for storing breast milk. Use CLARKSCONDENSED15 for 15% off SITEWIDE
This is a great journal dedicated to helping you record your infant feeding journey
Other Posts You May Enjoy: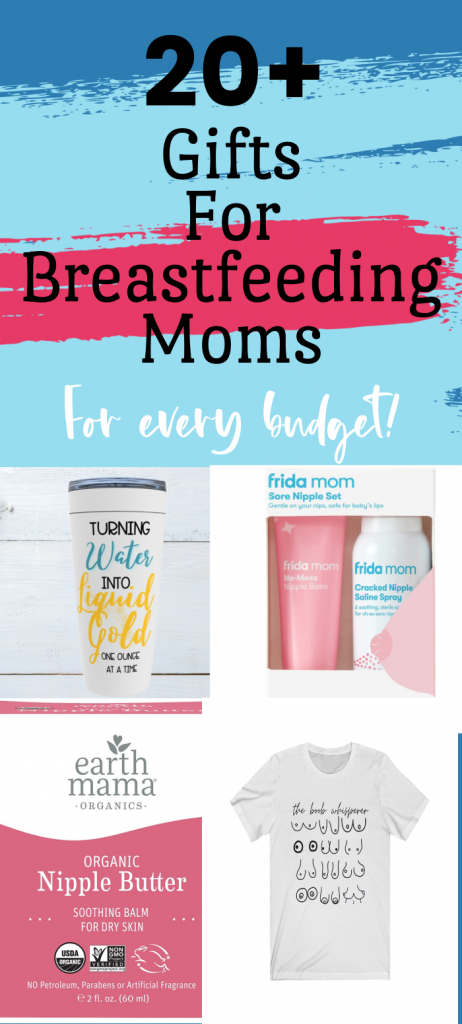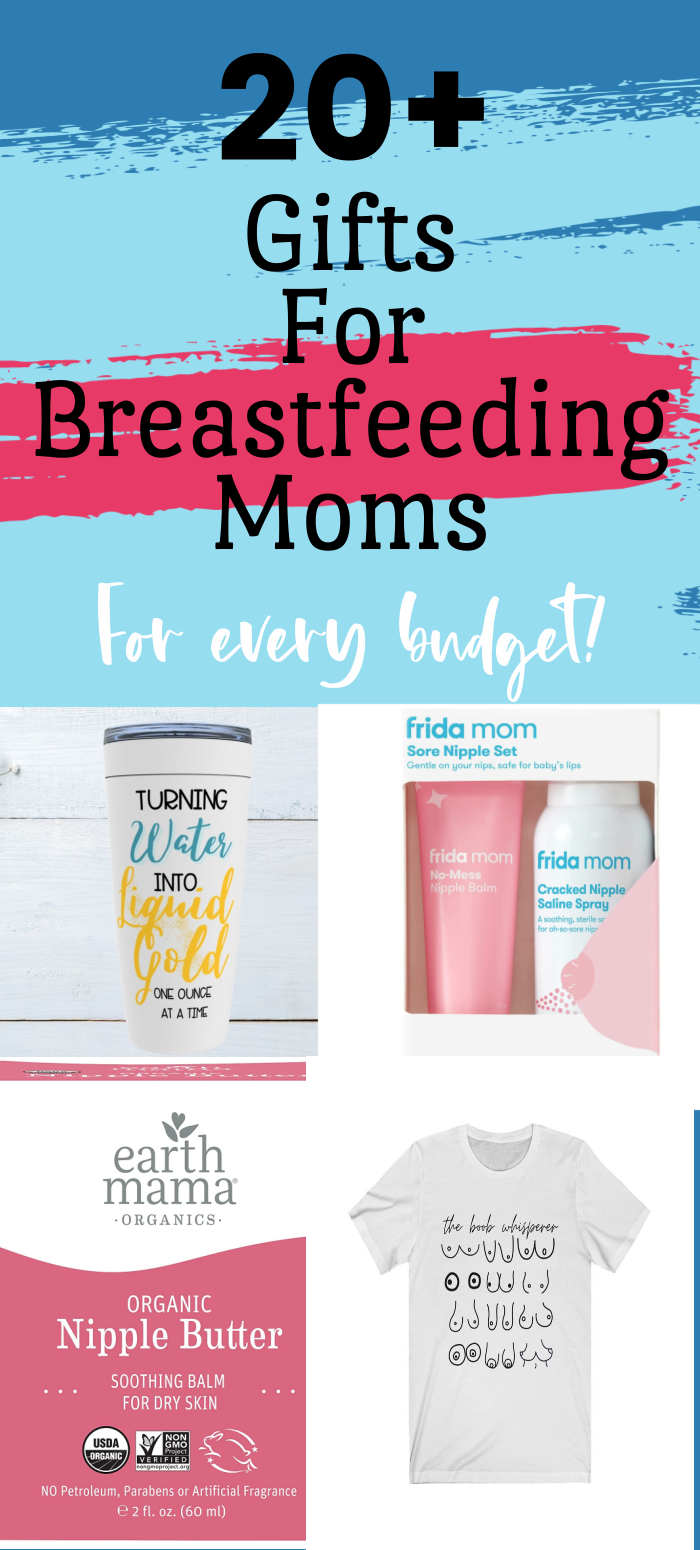 Breaking Story – 20+ Gifts For Breastfeeding Moms for Every Budget
The Latest News on 20+ Gifts For Breastfeeding Moms for Every Budget